Job Opportunities
We can download position offer information which HelloWork Aso issues.
[reference]
 Aso public job placement office (Ichinomiyamachimiyaji, Aso-shi)
 Job placement section telephone 0967-22-8609
Related information
We offer various information to "one looking for a job" on Kumamoto labor bureau homepage.
You can see from the following link.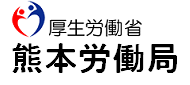 You can see about national position offer information from the following link.